Bess Electrical Pty Ltd has provided electrical installation and electrical maintenance services for the education sector in the Sydney and Newcastle regions for over 15 years.
From childcare centres and primary schools to TAFEs and Universities, our dedicated team of experienced and qualified electrical engineers will provide custom electrical services for any education facility.

Education Facilities
Our experienced electrical team works on all types of education facilities including:
Childcare centres
Pre-school & Kindergartens
Primary Schools
Secondary Schools
TAFEs
Universities
Education & School Electrical Requirements
Budgetary constraints in the education sector can make it difficult for schools to get the best electrical system available.
We are committed to providing trusted advice to make the most practical use of your budget. Our modern and energy saving electrical system solutions can ultimately save your education facility money while meeting the needs of your students and staff.
Energy efficient lighting
Comfortable learning environment
Power and data outlet location
Security & safety of students and staff
Electrical compliance and regulations
Practical A/V equipment areas
Our electricians have a greater understanding of their responsibilities in safeguarding children and young adults when performing electrical works. Our electricians have Working with Children (WWC) Checks and are trained in Health and Safety.
You can be confident that your electrical project will be performed to the highest standard with Bess Electrical.
Unique Challenges
We are sympathetic to the busy schedules of students and teachers during school hours. To minimise disruption to the everyday running of your school we make every effort to perform our electrical installations, electrical maintenance and testing around school timetables and can plan electrical work in stages for different areas of the facility if the scale of the work requires it.
Our electricians will perform work with minimal disruption and inconvenience to your students & staff to ensured a productive learning environment is maintained.

Our Projects
We have performed electrical work on various education facilities across Sydney & Newcastle. Examples of our work include St. Mary's Catholic School in Scone NSW (contracted under $500,000) and Georges River Grammar School NSW (contracted under $1.5 million).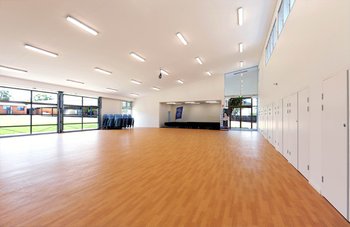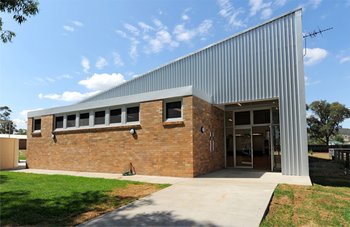 Electrical Services for Education:
Electrical for robotic labs & STEM rooms
Electrical for halls & sporting rooms
Data cabling for IT rooms & computer labs
Cabling & lighting for common areas
Canteen & kitchen facility electrical
Power points & data outlets
Audio visual equipment & cabling
Data cabling and fibre networking
Switchboard, distribution boards and safety switches
Security and safety (CCTV, access control doors, intercoms, alarms)
Backup generators
Air conditioning and HVAC systems
Emergency and exit lighting
Smoke alarms
Green and energy efficient solutions
Preventive and scheduled maintenance
Experienced Electricians
Our electricians receive continual training and are experienced in providing complete electrical services for your entire fitout.
Working with Children Checks (WWC)
Fully licensed and insured
Knowledgeable and experienced
Receive regular technical training
Courteous, professional and punctual
Guarantee quality workmanship
Skilled in commercial electrical services
We are very respectful of the work area and aware of the inconvenience it can cause to students and staff and do our best to minimise any disruptions and perform work on-time. Site Risk Assessments are performed to ensure jobs are completed with minimum disruptions in a safe and professional manner.
Bess Electrical, The Reliable Choice
In addition to complete management of your schools electrical project we also offer regular preventive and scheduled maintenance plans for your electrical systems which could reduce unexpected electrical failure, power outages and emergency electrical repairs.
All electrical work is completed to the highest standard and complies with current Australian Standards in the relevant commercial industry.
For all your commercial electrical service needs in the Sydney and Newcastle regions, contact Bess Electrical Services.