Bess Electrical values a strong work ethic and customer satisfaction. No job is too big and we are passionate about offering the highest level of service to each client at reasonable prices. Communication and innovation are keys to the success of Bess Electrical. Fostering an efficient and productive environment with the belief that all works completed should go above and beyond client expectation.
In a business where word of mouth is everything Bess Electrical try to create a positive and open relationship with all its customers, working in conjunction with them to guarantee all works reach client expectation.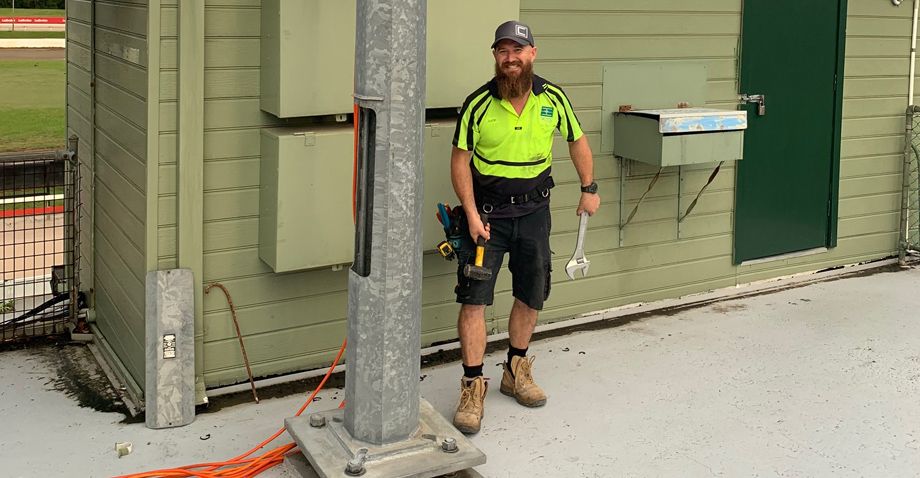 Adam and the team at Bess Electrical continue to grow the business and support local employment and work opportunities for young local people who are keen to learn and take on the experience.
Having spent a number of years working throughout Sydney and Newcastle Bess Electrical are very familiar with the local area, government guidelines and specifications, as well as great appreciation of the lifestyle the people in these areas enjoy. Which is why Bess always endeavour to cause as little interruption to this lifestyle while completing all works.
OH&S
Bess Electrical is dedicated to health and safety of all our employees and people affected by our activities. Our goal is to have injury free workplaces, facilities and operations. Bess Electrical has compliant safe work method statements, Company OH&S policies and procedures manual, Environmental impact statement and Risk assessments, all of the documents are available to our customers at their request.
Environmentally Aware
Bess Electrical are ahead of the curve-as with energy efficient solutions that are not only better for the environment, but also help your electrical systems run more efficiently to result in long-term cost savings.
Bess Electrical is proud to help clients meet energy efficiency targets. Talk to us to find out if we can help your business cost cut by using energy-efficient technology.