Bess Electrical Pty Ltd are experts in custom kitchen renovations and remodelling. We specialise in complete kitchen electrical work and providing a seamless functional kitchen that matches the rest of your home and enhances your quality of life.
As a kitchen specialist our experience allows us to provide the best electrical layout & design, with practical outlet locations and the perfect lighting solutions.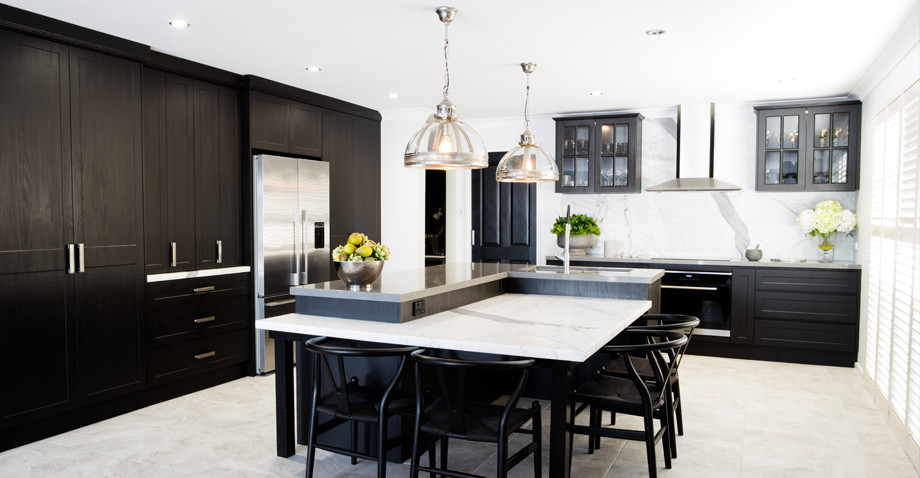 Practical outlet positioning
Perfect lighting solutions
Power & data for devices/appliances
A/V entertainment and automation
Challenges for Kitchen Electricians
Your kitchen is considered the most important room in your home. With the large amount of time you spend in this area of the house, you want your new kitchen to make meal preparation easier and entertaining enjoyable.
The kitchen electricians at Bess Electrical are professionals with experience and a deep understanding of how your kitchen flows as part of a daily routine. This is vital to ensure that power is in optimal locations for your appliances, data ports can support modern devices into the future, your work areas are well lit, and your ambient lighting matches your kitchen design.
Outlet layout & positioning
Effective work area lighting
Suitable ambient lighting
Safety & Regulations
Project Management
To make your kitchen remodelling or renovation successful involves the cooperation and coordination with a team of builders, plumbers, cabinet makers and other tradespeople. Our professional electricians will work closely with all contractors to carefully plan your kitchen electrical design to suit your requirements and budget.
Quality Workmanship
We do not compromise on our quality of work. Our tried and tested processes have achieved great results with kitchen renovations and remodelling.
After ensuring that your current electrical system is able to meet the demand of your kitchen requirements, we can make rewiring and electrical design recommendations based on your kitchen layout plan and budget.
Our goal is to provide a well thought out, logical electrical plan for all your kitchen electrical products such as plugs, switches, outlets, light fixtures and appliances, to create a visually appealing and user friendly kitchen.
Safety & Regulations
Electrical safety is our number one priority and we are committed in providing electrical services of the highest industry standards. Have peace of mind that all our electrical work complies with all Australian Standards and Regulations.
All our electricians receive regular Health and Safety training and we complete Site Risk Assessments for every job to protect you, your contractors and our employees.
Kitchen Electrical Design & Layout
Your kitchen is one of the most appliance-heavy rooms in the house, and one of the most complex rooms to design.
From electrical wiring of your stove and other appliances, data cabling to meet current and future device needs, and lighting solutions - a lot of thought needs to go into your electrical requirements. This is why it's important to trust your project with experienced kitchen electricians like Bess Electrical to avoid oversights that will cost you more in the long run.
Electrical Services for Kitchens
Practical layout & design
Electrical wiring for appliances
Ventilation & extraction fans
Power points & data outlets
Ambient & directional lighting solutions
Audio visual media installation
Home automation
Green and energy efficient solutions
Experienced Electricians
Our electricians receive continual training and are experienced in providing complete electrical services for your entire project.
Fully licensed and insured
Knowledgeable and experienced
Receive regular technical training
Courteous, professional and punctual
Guarantee quality workmanship
Skilled in all domestic electrical services
We are also very respectful of the work area and ensure it is kept clean and safe. Site Risk Assessments are performed to ensure jobs are completed with minimum disruptions in a safe and professional manner.
Bess Electrical, The Reliable Choice
All kitchen electrical work is completed to the highest standard and complies with current Australian Standards for residential properties.
For all your residential electrical service needs in the Sydney and Newcastle regions, contact Bess Electrical Services.