When it comes to electrical services for the hospitality industry, Bess Electrical Pty Ltd have over 15 years experience servicing businesses in the greater Sydney and Newcastle regions.
Our dedicated team of experienced and qualified hospitality electricians will provide custom electrical services for any hotel, restaurant, cafe, sports bar or other entertainment venue. Our range of electrical services are applied to new businesses in the setup & fitout stage, and to established businesses that require maintenance, repairs & upgrades.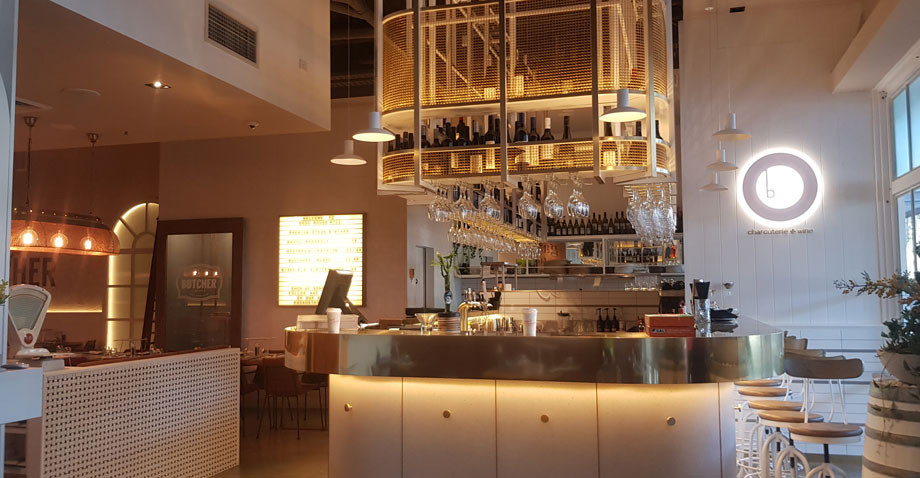 Hospitality Business Types
Our experienced electrical team carries out electrical works on all types of hospitality businesses including:
Hotels
Restaurants
Cafes
Sports Bars
Event & Conference Venues
Convention Centres
Hospitality Electrical Requirements
Your hospitality business relies on your guests and visitors having a great time at your establishment. Whether you manage or own a restaurant, hotel, or sports bar, it is vital that your electrical needs are functioning round-the-clock to guarantee satisfied customers.
Bess Electrical Pty Ltd understands the wide range of electrical demands within the hospitality industry and can design, plan, install and maintain your electrical system to keep your establishment running smoothly and paying customers happy.
Reliable kitchen electrical
Energy efficient lighting
Sufficient lighting in work areas
Lighting to highlight feature areas
Power and data outlet location
Security & safety of employees and customers
Electrical compliance and regulations
Unexpected electrical problems can be costly to your business. When you have an urgent electrical issue you can count on us to respond quickly to fix the problem.
You can be confident that your electrical project will be performed to the highest standard with Bess Electrical.
New Establishments
When you are preparing a new establishment we consult with you in-depth to determine your initial requirements and future plans for your business. Our designs will utilise all floor, wall and ceiling space effectively to deliver a user friendly and practical electrical system for any budget.
Planning for potential future improvements such as additional lighting, outlets, network and cabling upgrades that may be required as your business expands can help reduce costs when upgrades are required.
Existing Establishments
We understand that your hospitality establishment must continue to be open for business when electrical work is required.
Our electricians will perform work discreetly around your tight timetable with minimal disruption and inconvenience to your staff and customers so your business can continue as normal.
Electrical Services for Hospitality
Kitchen electrical fitout & maintenance
Energy efficient lighting solutions
Power & data cabling common areas
Ambient & directional lighting solutions
Equipment installation & cabling
Data cabling for entertainment
Electrical wiring & cabling
Switchboard, distribution boards and safety switches
Security and safety (CCTV, access control doors, intercoms, alarms)
Backup generators
Air conditioning and HVAC systems
Emergency and exit lighting
Smoke alarms
Preventive and scheduled maintenance
Experienced Electricians
Our electricians receive continual training and are experienced in providing complete electrical services for your entire business.
Fully licensed and insured
Knowledgeable and experienced
Receive regular technical training
Courteous, professional and punctual
Guarantee quality workmanship
Skilled in commercial electrical services
We are also very respectful of the work area and aware of the inconvenience it can cause when running your business. Site Risk Assessments are performed to ensure jobs are completed with minimum disruptions in a safe and professional manner.
Bess Electrical, The Reliable Choice
In addition to complete management of your electrical project we also offer regular preventive and scheduled maintenance plans for your electrical systems which could reduce unexpected electrical failure, power outages and emergency electrical repairs.
All electrical work is completed to the highest standard and complies with current Australian Standards in the relevant commercial industry.
For all your commercial electrical service needs in the Sydney and Newcastle regions, contact Bess Electrical Services.